Revenue Diversification
The digital economy is opening up new revenue streams and business models across all industries. Whether it's helping to uncover new opportunities to monetize and extract more value from your data, evolving your product to attract new customers, or developing completely new products, we assemble the teams you need to collaborate, ideate and execute with.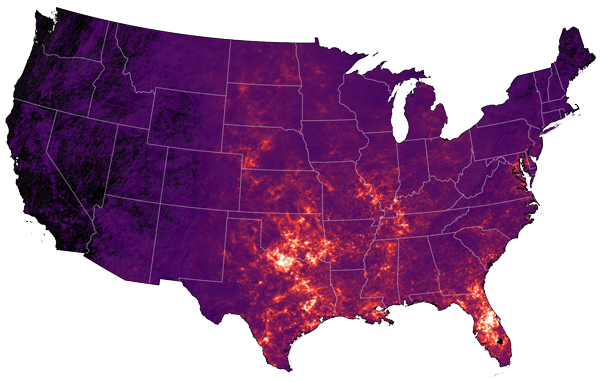 CARFAX
CARFAX drives speed to market, applying digital products to empower pre-owned vehicle sales and help consumers purchase used cars and light trucks. CARFAX, the leading vehicle history report service in North America, has transformed from a fax-based information system to a digital-first organization.
Natural Insights
Natural Insight revolutionized their workforce management platform to help 85K+ hourly workers complete 500K+ tasks in 100K+ locations every month. Natural Insight provides cloud-based workforce management software to merchandisers, product companies, event marketers, and retailers.
Our Approach
Product Mindset
The Product Mindset guides our teams to understand your product's business goals first. This gives them the context they need to build the products that will deliver the business value you seek. The three principles of the Product Mindset; Excel at Change, Solve for Need and Minimize Time to Value guide how we work.
High Performing Teams
High-performing team members embrace our client goals and needs as their own. They work from the same set of priorities, share leadership responsibilities, have clearly-defined roles and workflows, and hold each other accountable for achieving outstanding results.
Culture of Crafts
Our focus on empowering our people to master their crafts, allows them to bring their constantly improving skills to designing and engineering your product. We believe that our focus on mastery is central to why our teams consistently deliver valuable business outcomes for our clients.
Revenue Diversification Experts
Sr. Director, Data Science & Analytics
Henry Martinez
Henry leads 3Pillar Global's Advanced Analytics and Data Science team. Henry's broad and deep experience includes start-up organizations to established domestic and international manufacturing operations. He's also negotiated and implemented technology alliances/transfers. Before joining 3Pillar Global, Henry held a variety of senior engineering and data-centric roles, for Northrup, Leviton, and Vision Solutions, among others. Additionally, he is a member of the IEEE, has authored several technical publications and holds two U.S. Patents.
Senior Architect
Rodrigo Salas
Rodrigo has over five years of experience in data architecture, data modeling, data warehouse, and business intelligence. He has extensive experience developing data solutions across organizations including e-commerce and insurance. He's architected, designed, developed and deployed big data solutions using Hadoop MR, Oozie, Spark SQL, Spark Mlib and Cassandra. He has extensive business analysis and process analysis skills, and is highly talented at interviewing end-users, gathering and refining requirements, and developing and defining business rules.
Get in touch with our
Revenue Diversification team.
Are you ready to
join our mission?