WE BELIEVE IN THE POWER OF TEAM.
3Pillar Global harnesses the power of high-performing teams to transform lives and the world around us.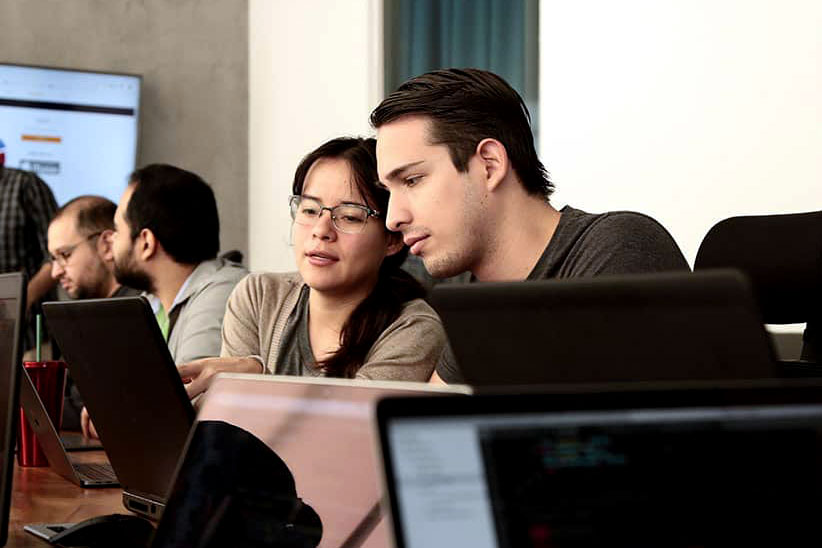 WE DRIVE WORLD-CLASS DISCOVERY WITH BREAKTHROUGH RESULTS.
Teams are a collective force that transcends the combined impact of their members, fueling creativity and unlocking potential.
WE CONTRIBUTE TO SOMETHING GREATER THAN OURSELVES.
Extraordinary teams provide dignifying work, bestow a sense of belonging, and build bridges between employees and clients.
3PILLAR CORE VALUES
We believe that all people are innately worthwhile and possess unique talents and perspectives that only they can contribute. We treat each and every person with respect and honor their ability to contribute to our collective success.

We embrace the collective power of humanity and actively seek to engage the unique talents and perspectives that others bring to bear. We forge strong bonds of trust that enable us to share openly and work in harmonic concert.

We aspire to transform the world together. We pursue the seemingly impossible with passionate zeal and embrace the types of challenges that have the potential to change society – the way we live, the way we work, and the way we play.

We passionately pursue excellence in order to make ourselves, our teams and our world a better place. We prioritize progress over perfection, pursue small wins that build momentum and voraciously consume lessons that propel us forward.
CLIENT DRIVEN. CUSTOMER CENTRIC. EMPLOYEE INSPIRED.
We seek to transform the economics of digital innovation and redefine the way breakthrough ideas become reality.
We advocate for one another, aiming to deliver results, foster growth, and provide opportunity.
3Pillar Global stewards investments, maximizes returns, and builds long-term value for all stakeholders.