They are
thriving in the
digital economy.
Now you can too.
Join the Masters of Innovation Community
Be the first to get new insights and leadership lessons learned from successful digital transformations.
Who are The Masters of Innovation?
Powered by our industry leading podcast, The Innovation Engine, The Masters of Innovation is a curation of fan favorite podcast episodes featuring titans of innovation, business transformation and digital product development.
Learn about critical inflection points in each leader's business transformation. Whether you're looking for proven strategies or how to develop a culture of high-performing product development teams, get a first look and listen on how to build a thriving business in today's digital economy.
Do you want to transform the way your business approaches product development? Get a free copy of The Product Mindset book.
70%
of new value created over the next decade will be based on digitally enabled platform business models.
Source: World Economic Forum
Featured Insights
Marty Cagan
On Empowered Product Teams
Marty Cagan is a renowned product leader in Silicon Valley and the author of two seminal books on product leadership: Empowered and Inspired. He talks with us in the first of a 2-part episode about what separates the most successful product companies in the world from the rest — namely that their product teams are empowered to solve problems and deliver outcomes.
Teresa Torres
On Continuous Discovery Habits
Teresa Torres is the author of Continuous Discovery Habits and an internationally-known author, speaker, and coach. On this episode, we talk about how the "product trio" working in tandem can greatly accelerate the product development process. We also cover key continuous discovery habits that all product teams should follow to ensure they're building the right products, not just building products right.
Josh Seiden
On Outcomes Over Output
Josh Seiden is the author of Outcomes Over Output and the co-author of Lean UX, which is widely regarded as one of the top UX books of all time. He shares key lessons from Outcomes Over Output in this interview, including background on the origin story for the book: working for 2 years on a stock trading app for a large Financial Services company that never actually shipped.
Steve Blank
On Customer Development
Steve Blank is the father of modern American entrepreneurship. He founded or co-founded 8 startups over the course of 20 years, and his work on customer development was the precursor to the Lean Startup movement popularized by Eric Ries. Steve shares insights into the relationship between customer development and innovation and much more.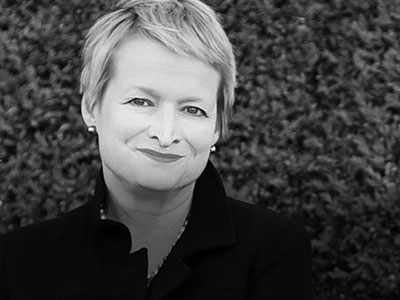 Rita McGrath
On Spotting Opportunities for Innovation
Inflection points are those small windows in time when the rules of a game change, often leading to 10x shifts in environments. Dr. Rita Gunther McGrath's latest book, Seeing Around Corners, is all about how leaders can spot inflection points before it's too late. You won't want to miss this conversation with the brilliant strategist and author that Thinkers50 honored as the #2 Thinker on their latest list.
Alex Osterwalder
On Inventing the Future
Alex Osterwalder is best known as the creator of the Business Model Canvas. He's also a world-renowned management thinker and the best-selling author of five books. This episode features Alex's thoughts on inventing the future, the 3 different types of innovation, and why you should always be striving for transformative innovation.
Sejal Amin
On Moving From Project to Product
Sejal Amin is the CTO of Shutterstock, where she's leading their transformation into a full-service hub for hundreds of thousands of creative professionals. She talks with us on this episode about why seeing technology through the lens of product rather than project leads to increased quality, speed, and value.
Kevin Turpin
On Reinventing Your Business
Kevin Turpin is President of National Journal, where he and his team have engineered a remarkable business model transformation. Advertising, which once accounted for more than half of all revenue, has been all but phased out. Kevin covers why they needed to shift from media company to information and advisory services company and how they've pulled it off.
Marianne Johnson
On Accelerating Innovation
Running an Agile organization at scale is no small feat, especially when that means overseeing 5,000 team members and 700 scrum teams. Find out how Marianne Johnson, Chief Product Officer at Cox Automotive, keeps her team on the cutting edge of innovation while managing an $8 billion product portfolio.
Bob Moesta
On How to Sell Products
Bob Moesta is one of the founders of the Jobs to Be Done framework, which gives him a unique perspective into why people buy products — or don't. Pain points may sound (comparatively) nice, but what Bob really wants to uncover are those "points of struggle" that make a person not just aware of a problem but also a willing buyer.
Jessica Hall
On Product Leadership
Jessica Hall is the VP of Design at CoStar Group and co-author of The Product Mindset: Succeed in the Digital Economy by Changing the Way Your Organization Thinks. Listen to Jess' lessons learned from leading The Product Mindset at Costar, and how she made the shift from being an influencer of decisions to becoming a fully accountable decision maker.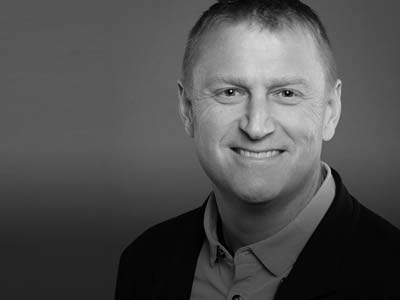 Cory Gundberg
Driving Enterprise Transformation
Cory Gundberg is COO of Optum Financial, and he previously held transformation leadership roles at Optum Rx and Walmart. He shares tips on this episode about how to drive enterprise transformation in organizations that are already thriving.
Josh Eastright
On Customer Experience
Josh Eastright is CEO of Bloomberg Industry Group, an organization that's laser focused on putting customer experience at the heart of their innovation and product development efforts. He shares the importance of providing customers with answers at their point of need, why AI and machine learning still need the human component to provide the most value, and more.
Recommend a guest for our show. Tell us lessons you'd like to learn. Or questions you'd like to ask.