Bankers Need A New Way of Thinking to Compete In Today's Ultra-Competitive Digital Environment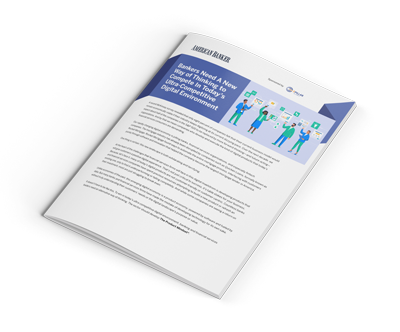 We're all navigating the disruption of the Fourth Industrial Revolution and the breadth and depth, scale and scope of technological change. With the emerging digital economy also comes a product economy: powered by software and fueled by data.
As a result, many banks and financial services firms today have made the mistake of developing technology for its own sake, without truly understanding their customers' needs or the digital landscape's purpose or value.
To win in today's ultra competitive digital environment, banking and financial services leaders need an alternative way of thinking. We believe the answer is to develop a Product Mindset®. We shared our perspectives on this approach in the latest issue of American Banker.