Applied Innovation: How to Test the Commercial Viability of an Idea
Testing the commercial viability of your idea is critical to success, but where do you start? Watch this on-demand webinar to find out how to filter through all the possibilities of what your product team could be building to identify those ideas that will make the most impact with your customers and drive the greatest value for your organization.
What You'll Learn
Watch the on-demand video to learn:
Lean approaches to testing commercial viability, including why prototyping is a better approach for businesses than building an MVP 9 times out of 10
Why testing an idea before launching it is the best money you will ever spend on product
Common challenges with internal stakeholders and how to overcome them
The testing tool stack our teams use and recommend to enable rapid innovation and go from idea to in-market product or feature
Speakers
Moderated by: Scott Varho, Chief Evangelist at 3Pillar Global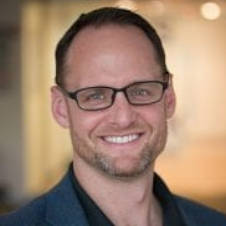 Scott has more than two decades of experience leading high-performing product teams in their pursuit of craft and delivering impactful solutions. He's overseen over 100 teams working on 150+ product lines for companies including Pearson, Interfolio, and EverFi.
Michael Rabjohns, Head of UX at 3Pillar Global
Michael has more than 20+ years of experience in the digital product space, ranging from startups to enterprise-level firms, including Marriott, Calvin Klein, Sapient Nitro and The Great Courses. He is an enthusiastic champion of research-driven design for creating intuitive, easy-to-use products that align with users' needs and clients' priorities.
Steven Cooper Brenes, Lead UX Designer at 3Pillar Global
Steven is an accomplished design and product manager with a track record of successful product launches and satisfied clients. He has consulted and led teams at Accenture, Microsoft, Salesforce, Facebook & Google.
Get Access to This On-Demand Webinar